see flowerpot island and the grotto
snack bar, llbo, live entertainment
STAY ABOARD FUN CRUISE OF FATHOM FIVE NATIONAL MARINE PARK INCLUDING FLOWERPOT ISLAND AND THE GROTTO
OPTIONAL MEAL AVAILABLE
Take a breathtaking, two-and-a-half-hour, non-stop, tour aboard the Tobermory Legacy through the gorgeous Fathom Five National Marine Park; including spectacular views of the iconic Flowerpot Island and the beautiful Grotto.
On departure, passengers will take in the picture-perfect Big Tub Lighthouse before we make our way past the lush Doctor and Russel Islands. Traversing the channel between Cove Island and the Otter Islands will bring us to the historic Cove Island Lighthouse perched on its majestic rocky beach. Next, we will make our way past Echo Island and the Flowerpot Island Light Station before arriving at one of our feature destinations, the famous "flowerpots" for a memorable photo opportunity. We then travel to Overhanging Point, the Grotto and Indian Head Cove for more stunning views. As we navigate back to the TCL departure dock in Little Tub Harbour guests will be treated to one of a kind scenery and sweeping panoramic views.
What could enhance this amazing adventure? Pre-order your delicious meal or grab a snack and your favourite beverage on board at our fully licensed bar to enjoy on our spacious upper, open air deck. Prefer to be inside? Take in the sweeping views from our lower, enclosed cabin.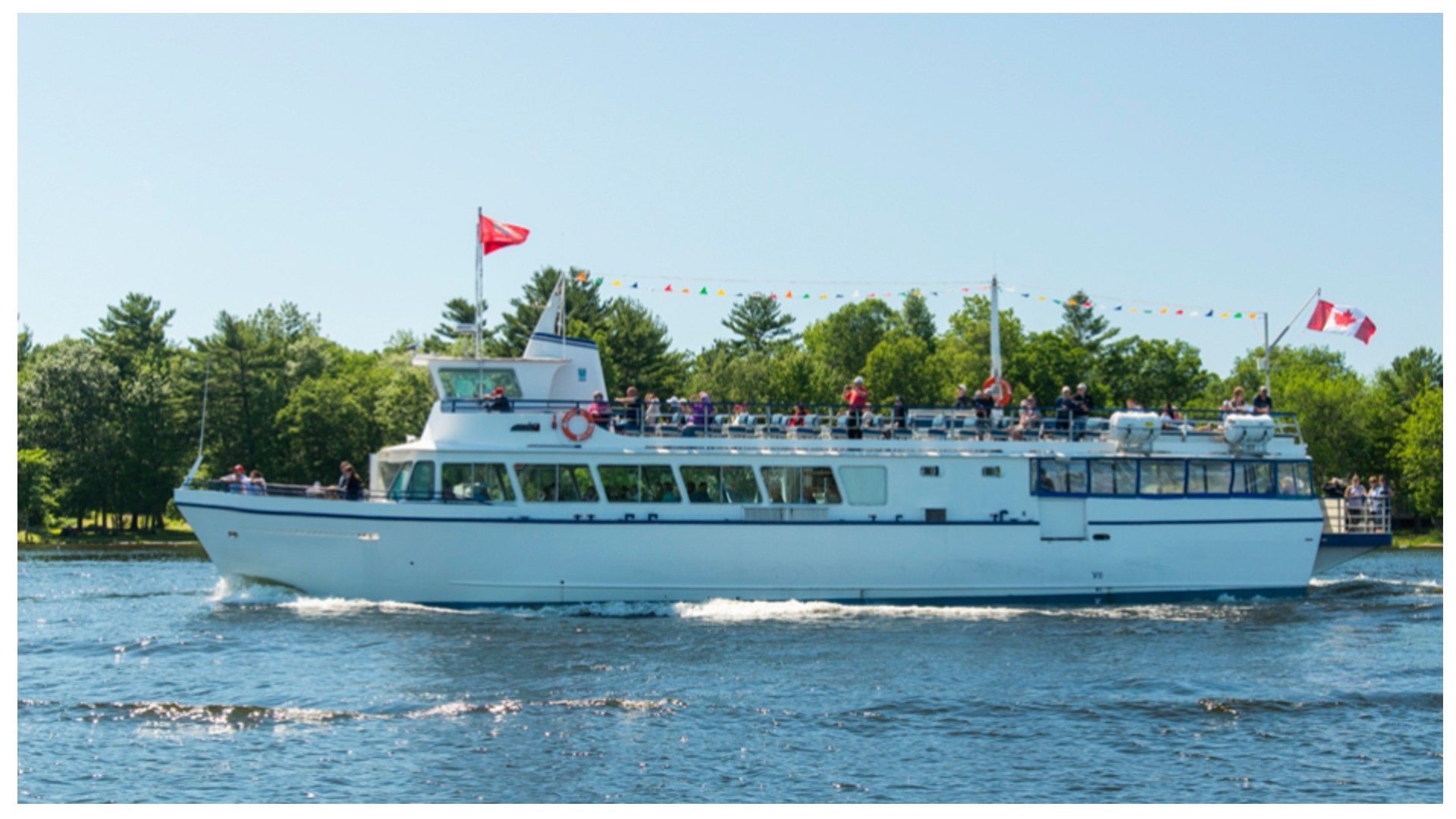 Rates to cruise:
Adults (Age 18 to 64) - $48.67 + HST
Youths (Age 4 to 17) - $39.82 + HST
Seniors (Age 65 and over) - $46.90 + HST
Infants (3 and under) – FREE
OPTIONAL LUNCH MENU
add $19.95 + HST
Starter
Nacho Chips and house-made salsa
Salad
Spinach with feta cheese, strawberries, roasted almonds, and balsamic vinegar dressing
Main
Cochinita Pibil Tacos – traditional Mexican pulled pork tacos with house-made salsa, pickled onions, cilantro, and lime
Chicken Pesto Sandwich on Rye Bread – chicken breast, grilled vegetables, mozzarella cheese, and house-made pesto mayo
Smoked Salmon Bagel with Herb Cream Cheese – smoked salmon, lemon and dill cream cheese, red onions, capers, and microgreens
Jackfruit Pibil Tacos – vegan version of traditional Mexican "pulled pork" tacos with house-made salsa, pickled onions, cilantro, and lime
Dessert
Apple strudel
OPTIONAL DINNER MENU
ADD $24.95 + HST
Starter
Cheese and crackers
Salad
Spinach with feta cheese, strawberries, roasted almonds and balsamic vinegar dressing
Main
Braised brisket with root vegetables and thyme roasted potatoes.
Smoked Chicken Thighs with house made BBQ sauce and roasted thyme potatoes
Gobernador Shrimp Tacos – shrimp, smoked fish, cheese, house made salsa and pickled onions

Jackfruit Pibil Tacos – vegan version of traditional Mexican "pulled pork" tacos with house made salsa, pickled onions, cilantro and lime served with Mexican rice
Dessert
Apple strudel
Optional Kids Lunch Menu
add $5.95 + HST:
Main
Cheese quesadilla on flour tortilla with fries

Octo-dog with fries
Dessert
Chocolate chip cookie
Optional Kids Dinner Menu
add $7.95 + HST:
Main
Fish taco with side of Mexican rice

Mini chicken schnitzel with fries
Dessert
Chocolate chip cookie
*** NOTE: Meal options unavailble after 9:00pm EDT the day before all cruises. ***
*** Lunch and dinner catered by Las Chulas located at the Portside Centre (7405 ON-6, Tobermory, ON N0H 2R0) ***