Kayak to see
Big Tub Lighthouse
The Shipwrecks!
Beautiful Shoreline
Tobermory Cruise Line's ON THE WATER KAYAKS
Enjoy VIP treatment the moment you arrive with free customer parking and uninterrupted views of the Tobermory Harbour boat traffic including the world-famous M.S. Chi Cheemaun (Big Canoe) ferry to Manitoulin Island. Best of all...YOU get On The Water directly from our docks using one of our colorful kayaks or stand up paddleboards.
Experience firsthand our personal attention, our EZ Launch kayak system, and the beckoning clear waters of the Bruce Peninsula.
We offer single or double sit-on-top kayaks with paddles, lifejackets, and safety kits included. New to the sport? No problem! We'll coach you and have you in the FUN zone in short order. We are perched at the entrance to Little Tub Harbour right next to the "Tugs" shipwrecks. Only a short, picturesque paddle away you will experience firsthand the "Sweepstakes" and "City of Grand Rapids" shipwrecks in Big Tub Harbour.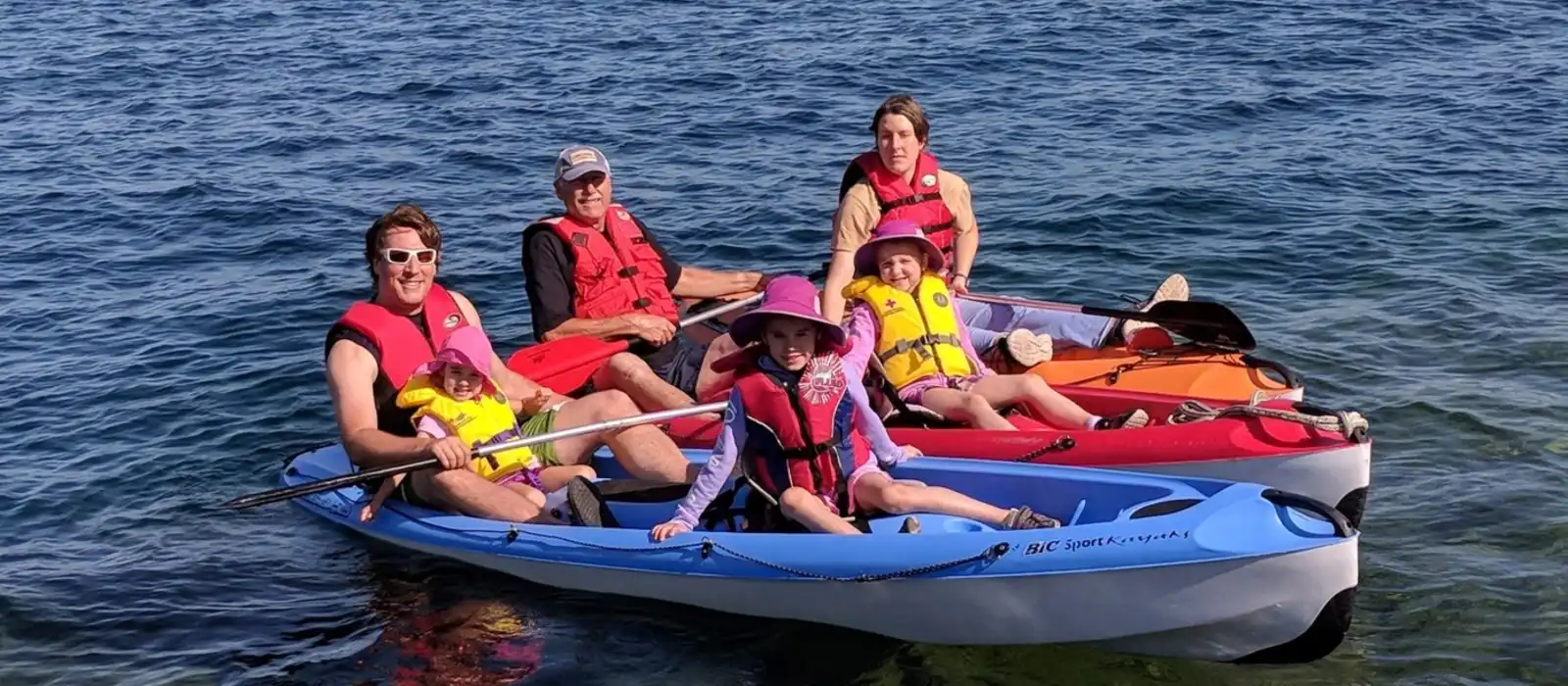 *** NOTE: Tobermory Cruise Line reserves the right, without liability, to cancel, delay, shorten or change the kayak/SUP schedules when in its judgement, circumstances warrant. Available kayaking areas may be altered by management as a result of weather conditions.