Exciting Boat Cruises to
Flowerpot Island
The Grotto
Big Tub Lighthouse
TOBERMORY CRUISE LINE BOAT TOURS and ON THE WATER KAYAKS
Our Tobermory boat tour features many spectacular sights surrounding Tobermory in Fathom Five National Marine Park, including Flowerpot Island, Big Tub Lighthouse, iconic cliffs of the Niagara Escarpment and The Grotto!
Our FUN TOUR aboard the Tobermory Flash will provide you with lots of exciting moments while we speed across the waters of Georgian Bay at exhilarating speeds!
We offer single or double sit-on-top kayaks with paddles, lifejackets, and safety kits included. New to the sport? No problem! We'll coach you and have you in the FUN zone in short order. We are perched at the entrance to Little Tub Harbour right next to the "Tugs" shipwrecks. Only a short, picturesque paddle away you will experience firsthand the "Sweepstakes" and "City of Grand Rapids" shipwrecks in Big Tub Harbour.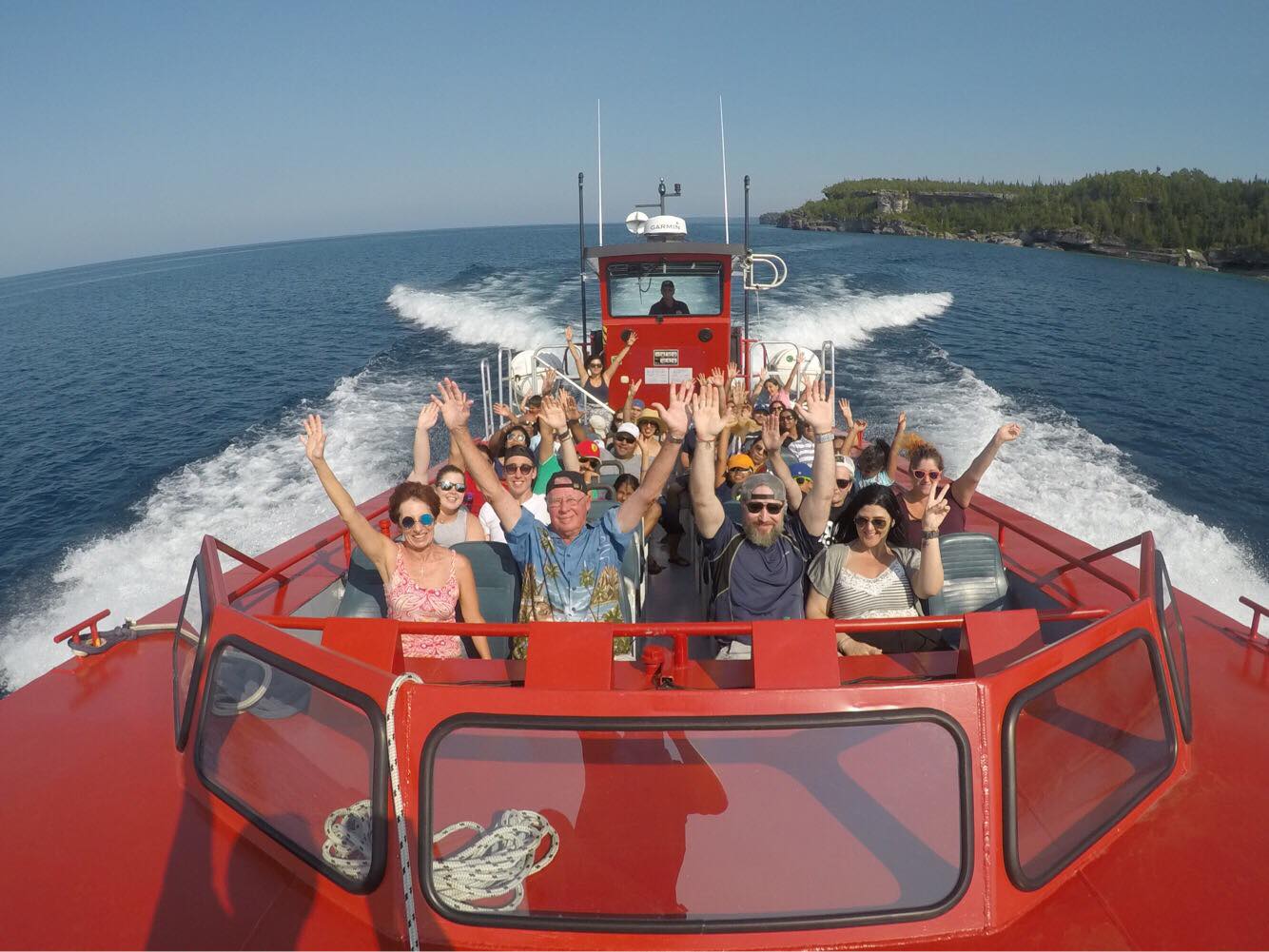 *** NOTE: Tobermory Cruise Line reserves the right, without liability, to cancel, delay, shorten or change the cruise schedules when in its judgement, circumstances warrant. Cruise routes may be altered by the Captain as a result of weather conditions.